Once, the Nexus was the best affordable flagship money can buy – the Nexus 4 and then 5 both launched at $300 at a time when similarly specced phones could easily cost twice that.
Rumor has it that Google is pulling another Nexus 6 and going premium – and pricey. While the official unveiling is a little over a month away, the prices for the Nexus Sailfish and Marlin are churning in the rumor mill.
$450 will buy you the Sailfish with its 5″ 1080p screen, Snapdragon 820, 13MP + 8MP cameras and 32GB of storage. That's more than the $380 the Nexus 5X cost when it launched at a year ago with comparable specs.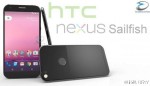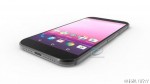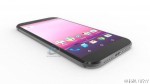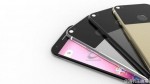 Nexus Sailfish renders
And it's up to $600 for the Marlin and its 5.5″ QHD screen, same chipset, camera and storage. It's not clear if Google will be offering higher storage capacities. For comparison, the Nexus 6P launched at $500 (and is obviously much less now).
The new Nexus duo will likely be unveiled in late September/early October. Now we're a little anxious to see the EU prices. Until the official unveil, repeat after us: "it's only a rumor, it's only a rumor."
[Source:- gsmarena]