The USA TODAY NETWORK Shop has hundreds of products for sale this week, and up to 90% off!
Check out all of the fun and useful tools made for the kitchen connoisseurs. These kitchen gadgets make prepping and serving so much quicker and easier. Grab some of these tools now to help with any big holiday meal preparations and more.
Plus: As a member, you can also save an additional 15% on all orders. Login below to access the promo code.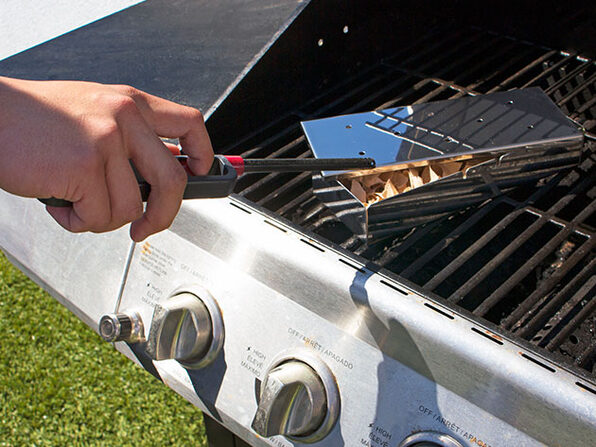 Want to enhance your barbecue experience and enjoy tasty mouth-watering foods? This Arctic Monsoon Stainless Steel Smoker Box is the easiest way to infuse your barbecue with that delicious smoky flavor. Simply soak wood chunks or chips, add to the box, and place it atop your grill to get started. No matter if you use a charcoal, wood, electric or gas grill, your food will taste better than ever.
Infuse your barbecue w/ a delicious smoky flavor
Use for smoking fish, meat, chicken, steak, or pork
Avoid over-smoking & flaring w/ the solid bottom
Designed for use w/ charcoal, wood, electric & gas grills
Create unique dishes w/ smoky flavors that compliment the other ingredients
Note: Wood chips not included.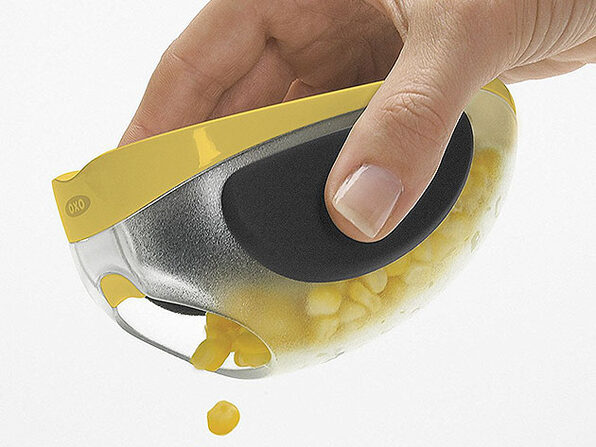 Not everybody loves corn on the cob, so rather than trying to shave the kernels off clumsily with a knife, give the corn stripper a try instead. This clever device strips a cob with a stainless steel blade while catching the kernels right in an attached container. Want to put some corn in your salad? Now you can with complete ease!
Easily strips corn kernels off cobs & collects in a container
Convenient top opening allows you to dump kernels in soup or salad
Container separates for easy cleaning
Salad-to-Go Container
Keep Your Nutritious Salad Fresh & Ready to Eat On-the-Go with This Handy Bowl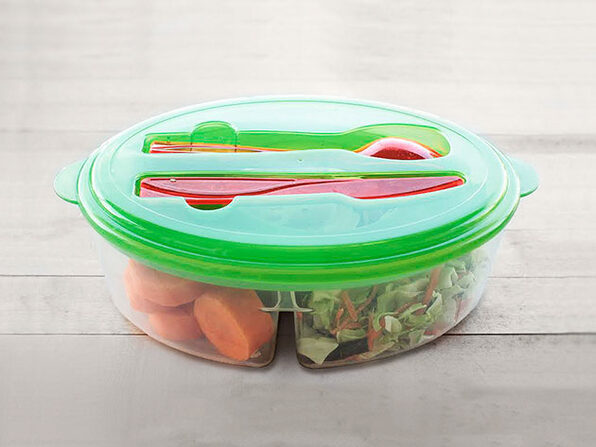 Salad is never the same on-the-go, but it's the perfect nutritious meal to keep you energized all day long. That's why this Salad-To-Go Container is a lifesaver. Its clever design works to maintain freshness, and keep any salad ingredients from getting soggy. The bottom bowl holds your main greens, while multiple top compartments keep various smaller toppings fresh until you're ready to mix them in. There's also a separate dressing container and a clip-on plastic fork for easy serving. Easily washed and durable, this bowl is the way salad should be carried in the 21st century.
Keeps salad fresh
Includes compartments for storing toppings & your dressing
Includes the bowl, topping tray, dressing cup, lid & fork
Easily washable & durable
4-in-1 Foldable Slicer and Grater
Save Valuable Counter Space with This Foldable Multi-Tool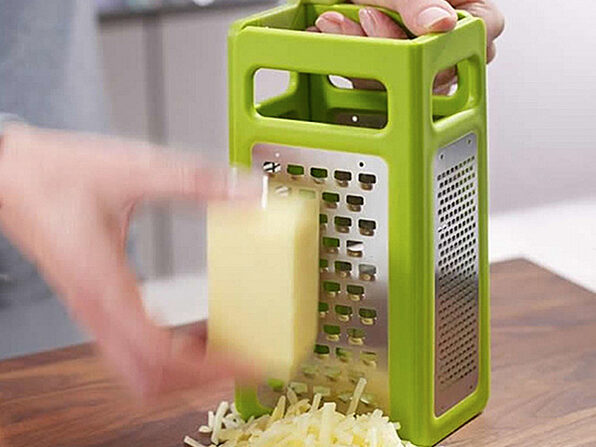 The kitchen counter tends to get cluttered when you're prepping a meal, which is what makes the 4-in-1 Foldable Slicer and Grater so valuable. This collapsible tool assembles into a four-sided tool with coarse, fine, and ribbon cut grates, as well as a slicer. Use all that extra space for a chocolate fountain or something, we won't judge.
Assemble to stand up w/ 4 grating & slicing options
Collapse to store in the cupboard or pantry
Wash easily in the dishwasher & use again
vino2 Heritage System
The Essential Vintage-Preserving Kit for Wine Lovers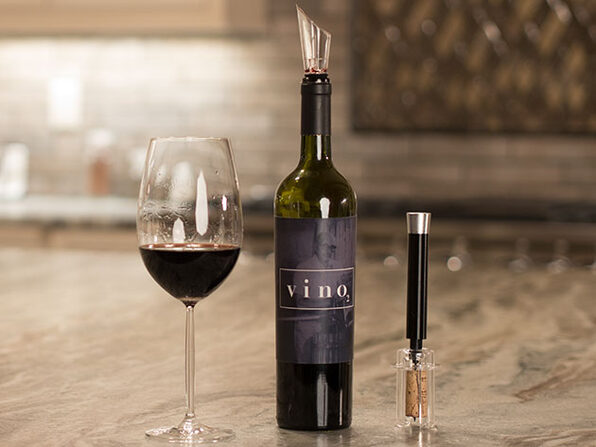 ["Source-indystar"]