AHMEDABAD: 
 The 500-year-old Hanuman temple in the walled city of Ahmedabad is getting a makeover and the man behind it is Moin Memon. For nearly a month now, Mr Memon, a real estate developer, has religiously put in a few hours every morning, supervising the team of masons that's renovating the 'Bhid Banjan Hanuman' temple.
Born in the Mirzapur area where the temple is, Mr Memon, now 43, says the temple still stands out as a distinct memoir of his childhood days. And with the structure now in desperate need of repair, he volunteered to get it done.
"The temple was getting old. The construction material was wearing out. I have grown up in the area and seen it all right in front of my eyes. I approached the main priest and sought permission from him for taking up the renovation work. He agreed, saying maybe God has chosen you for the work," Memon told NDTV.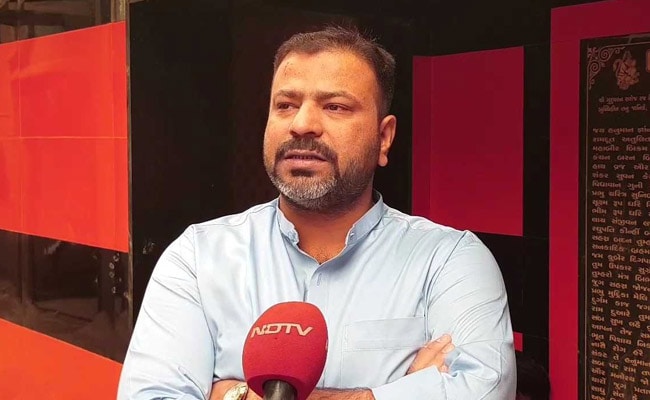 Work is on at a brisk pace and Mr Memon has even got special saffron-coloured tiles from abroad to spruce up the facade.
The temple that is located in a communally sensitive area of the walled city draws devotees from various parts of Ahmedabad. And Mr Memon's gesture has drawn nothing but praise from those who have been associated with the temple for years. "Many people come here for darshan, some of them quite well-to-do but nobody offered to renovate the temple. And Moin bhai has taken it up," said Shashi Bhai, a caretaker at the temple.
"This is a classic example of how Good Samaritans can bring down the walls of religious divide," said Jaiprakash Soni who has been visiting the temple for the last 50 years.
So how much money will Mr Memon end up spending? That will remain a secret. "When you doing something from your heart and voluntarily for a good cause, you don't worry about the cost," he said.
["Source-ndtv"]